Getting Started with Loot's Tools Desktop
So you're new around here, huh? I'm glad you stopped by!
Originality on streams is very important for me, thats why I made Loot's Tools, but let's not distract ourselves, let's see how you can start using Loot's Tools Desktop!
---
Download Loot's Tools Desktop
You can download the Installer clicking here if you are on Windows, or download Loot's Tools clicking here if you are on Mac.
---
Set it up! (Windows)
Open ltSetup.exe, select the directory you want to install Loot's Tools in, let it download the latest Loot's Tools version and let's proceed.
---
Set it up! (Mac)
Create a new folder and drop LootsTools.app on it, then run it for a first time to install and set up what it needs to work properly.
---
Login with Streamloots
You'll now need to login with Streamloots to use Loot's Tools, so you'll need to install a Browser extension to login:
To log in, once you install the extension, go to Streamloots and, once you log in on there, click on the extension's icon. If you had installed the Browser Companion, now click on "Login on Loot's Tools".
Loot's Tools will open, but now you'll logged in.
---
A fresh new face: Loot's Tools UI
Once you have installed Loot's Tools Desktop, you can access Loot's Tools UI (or open LootsTools.exe) and be greeted with Loot's Tools UI.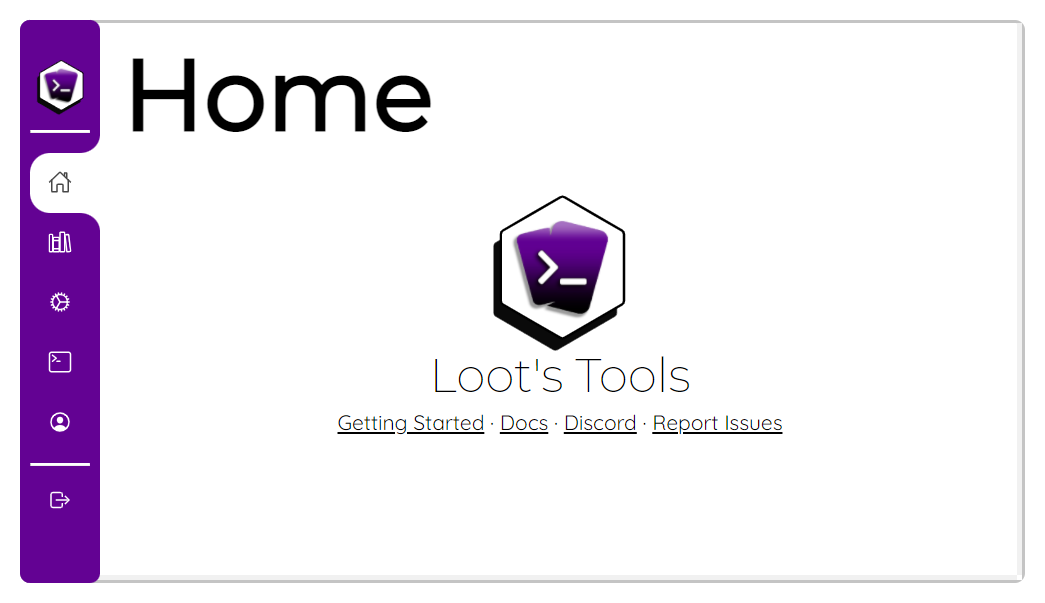 Continue learning about it clicking here: Loot's Tools UI
---
Optional: Install Loot's Tools UI as a Desktop App
When going to the Loot's Tools UI, on Chromium-based browsers appears an "Install" icon on the right side of the address bar:

Clicking this, you can install the UI as a Desktop App, looking better and independent from the browser!
---
Ok, what now?
You can head on to Cards and learn how to enhance your Cards, how to program them and have some examples for you to start!
Also, take a look into the EXtensions, as they expand the capabilities of Loot's Tools with new Commands, new Functions and more Events that can trigger the last ones. Great examples are the Twitch and Commands Groups EXtensions, so check them out!
---
Share what you make or give suggestions on the Discord Server!


Have fun with Loot's Tools !